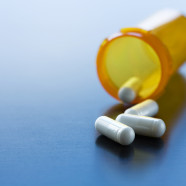 The medication, brand name for the drug Finasteride, has been a revolutionary hair loss solution for many men, as it has helped many men with male pattern baldness to regrow hair. Unfortunately, this medication hasn't come without serious consequences. Many men who took Propecia or Proscar, another brand name for Finasteride, have reported serious side effects connected to use of this drug.
Just some of the side effects that Propecia users may experience include the following:
Endocrine System Failure
Erectile Dysfunction
Genital Shrinkage
Gynecomastia
Penile Fibrosis (Peyronie's Disease)
Loss of Libido
Body Disfigurement
Emotional or Psychological Trauma
For many men, the side effects of Propecia and Proscar have resulted in serious and long-term suffering, prompting many to take legal action against Merck, the maker of this medication. In fact, many individuals who have suffered because of this medication's adverse effects have joined into class action lawsuits with others who have suffered similarly.
Read More