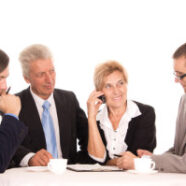 A 2011 decision by the Ninth Circuit established that pharmaceutical sales representatives (PSRs) are considered "outside sales" employees and therefore exempt from overtime pay although they don't actually sell products but only promote their prescription or product to doctors. The decision affirmed the long-standing opinion of the Department of Labor that considers the peculiar nature of the work of PSRs, who are not allowed to sell prescription drugs directly to consumers. For all intents and purposes, the promotion of prescription drugs to doctors constitutes a sale.
Outside sales personnel are defined specifically and extensively under the Fair Labor Standards Act (FLSA) as exempt from overtime pay under federal law. A person may qualify as outside sales personnel if:
The primary duties are to get new order or contracts – making sales – for goods, services or use of facilities
Business is "customarily and regularly" conducted outside the employer's office/s or business premises (excludes telesales, online sales, mail-order sales and home-based sales)
Aside from being exempt from overtime pay, outside sales personnel are also not covered by the minimum wage law, which in many states is the same as the current FLSA minimum wage. Instead, outside sales personnel may be paid by salary, commission, fee, bonus, piece or a combination of two or more types of compensation. There are no federal or state laws requiring minimum compensation for this type of employee.
However, if you or someone you know do not fit the criteria for outside sales personnel i.e. you sell products, services or use of facilities but do so within the business premises of the employer, and yet are denied overtime pay, it's possible that you are not being compensated as required by law. Consult with an overtime attorney if your case has merit and if you should pursue a complaint against your employer.
Read More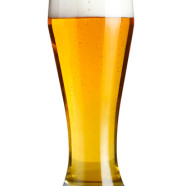 While it may not come as a surprise to beer enthusiasts, a class action lawsuit filed against the world's largest and most profitable alcoholic beverage company, Anheuser-Busch InBev, is accusing the brewer of adding water to its beer before sealing cans and bottles.
The accusation is being made against 10 of the company's products, including Budweiser, Bud Ice, Michelob Ultra, and Bud Light Lime. The class action suit has been filed in seven states and alleges that the company is cheating consumers by not including the advertised alcohol by volume in their products. The Alcohol and Tobacco Tax and Trade Bureau regulates claims made on alcohol labeling.
The lawyer representing the class claims that several higher-ups from the company's 13 U.S. breweries supplied him with the information that is the basis for the suit. According to the lawsuit, the watered down beer loses between three and eight percent of its alcohol content. Anheuser-Busch InBev denies the allegations against it, claiming it sells the highest quality beer it can. Nonetheless, the attorney is confident that the evidence he has will prove his claims. The lawsuits each seek damages $5 million.
In 2011, the company produced more than three billion gallons of malt beverages worldwide and made $22 billion in profits.
Read More