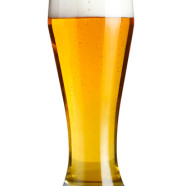 While it may not come as a surprise to beer enthusiasts, a class action lawsuit filed against the world's largest and most profitable alcoholic beverage company, Anheuser-Busch InBev, is accusing the brewer of adding water to its beer before sealing cans and bottles.
The accusation is being made against 10 of the company's products, including Budweiser, Bud Ice, Michelob Ultra, and Bud Light Lime. The class action suit has been filed in seven states and alleges that the company is cheating consumers by not including the advertised alcohol by volume in their products. The Alcohol and Tobacco Tax and Trade Bureau regulates claims made on alcohol labeling.
The lawyer representing the class claims that several higher-ups from the company's 13 U.S. breweries supplied him with the information that is the basis for the suit. According to the lawsuit, the watered down beer loses between three and eight percent of its alcohol content. Anheuser-Busch InBev denies the allegations against it, claiming it sells the highest quality beer it can. Nonetheless, the attorney is confident that the evidence he has will prove his claims. The lawsuits each seek damages $5 million.
In 2011, the company produced more than three billion gallons of malt beverages worldwide and made $22 billion in profits.